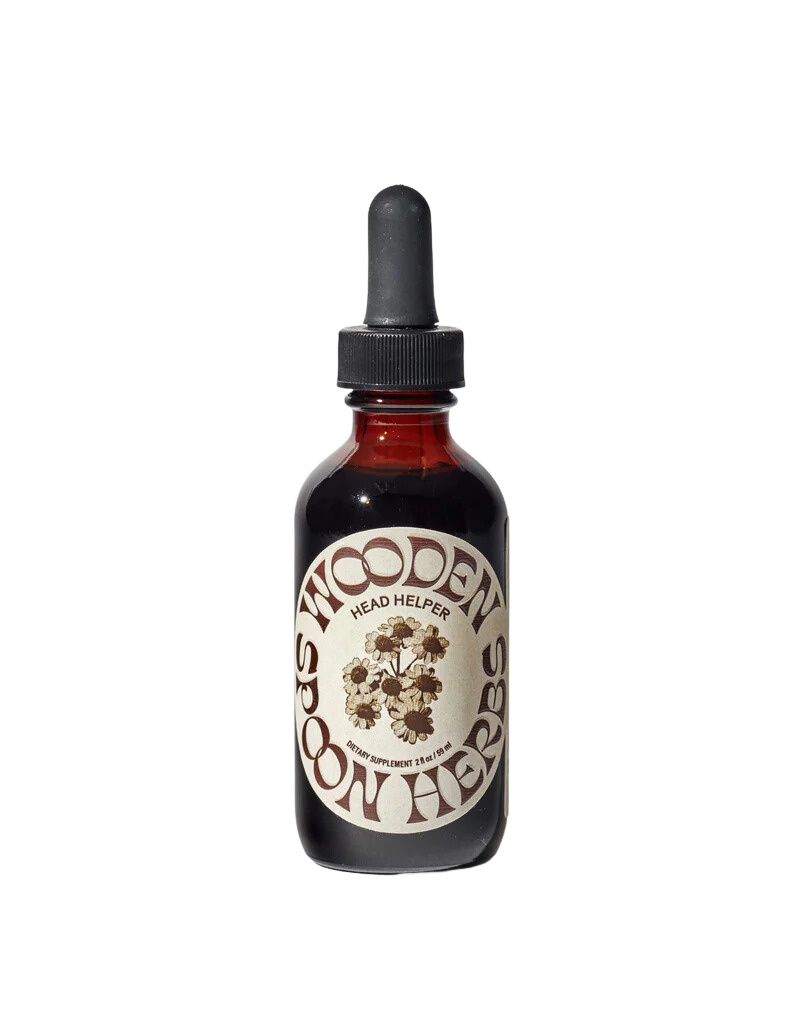 Head Helper
Head about to pop? Release tension and melt your mind with these herbs that turn off tightness in your head, neck and shoulders.
This tincture supports the release of tension, something we all hold onto. This herbalist-blended formula also supports the nervous system as it helps you find the rest needed to recover.
Take 1.75 ml with included measuring dropper 3 times daily. Add a dropperful to still or sparkling water, juice, tea, smoothies, cocktails and mocktails to instantly make any beverage plant-powered.
Organic Skullcap herb extract, Organic California poppy herb extract, Organic Feverfew herb extract, Organic Heartsease herb extract, Organic English lavender flower extract, Organic Cane Alcohol, Water.

Cautions: Not for use in pregnancy unless otherwise directed by your healthcare provider. May cause drowsiness.